DVD: Echoes Across the Divide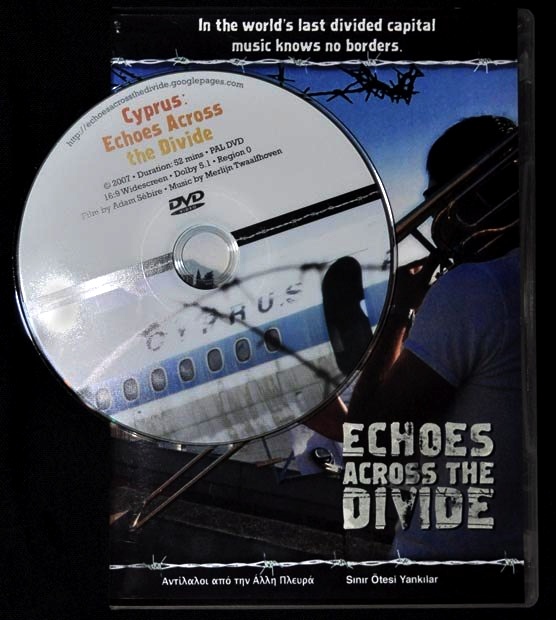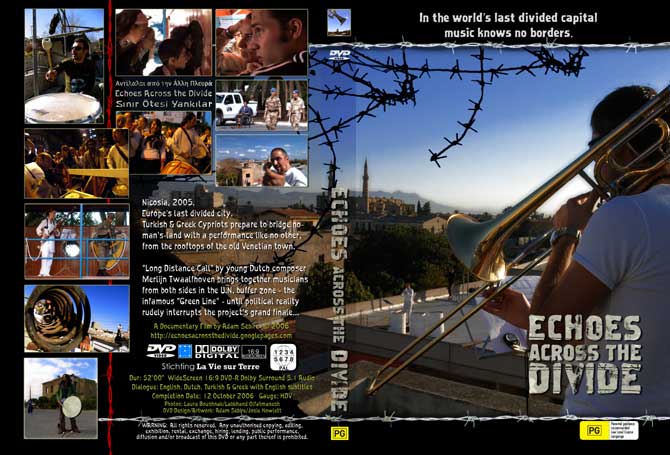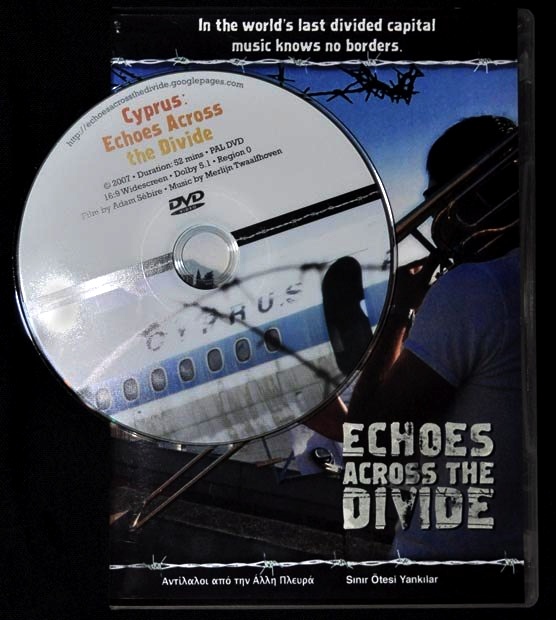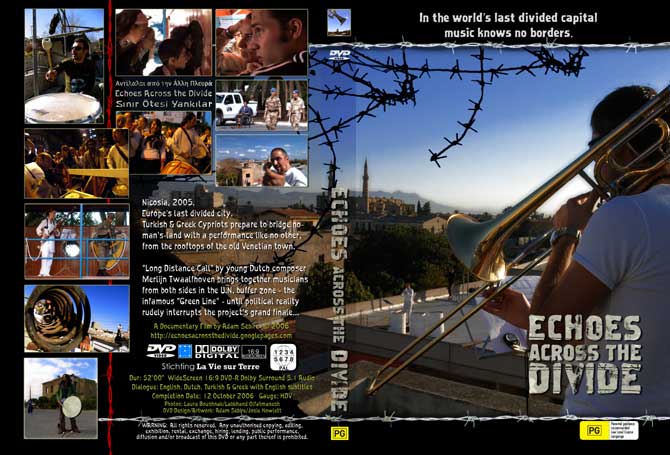 DVD: Echoes Across the Divide
*** Update Sept 2019: less than 10 copies remain — please contact if larger quantities required ***
ECHOES ACROSS THE DIVIDE on DVD
52mins Widescreen 16:9 Dolby Surround 5.1
English/Dutch/Greek/Turkish with English subtitles
Professionally replicated PAL DVD with printed label, case & insert.
More information about the film is here.
PRICE & PAYMENT including postage
To Australian addresses: AUD$22.50
DVD via airmail to international addresses: AUD$25.00
Includes airmail postage (and email confirmation of despatch within 5 working days). Secure payments are accepted via credit card and bank accounts. Australian residents can instead make a direct bank deposit (please email for our account details).
Thank you for supporting independent documentary filmmakers!
REGION & FORMAT
The DVD is available as a PAL DVD, all regions, at this time. Viewers in Japan and the Americas please check that your DVD player and TV will correctly play a PAL DVD before ordering. (Note that most laptops will play both PAL & NTSC.)
EDUCATIONAL USE IN CYPRUS
To encourage its use in Cypriot classrooms, current teachers in Cyprus may purchase the disc for the cost of postage only (AUD$5). Such orders will ONLY be accepted if the address provided by email is a school, college or university in The Republic of Cyprus or TRNC).
LICENSE
Home viewing license only.
INSTITUTIONS & BULK ORDERS
For institutional license outside Cyprus, the price is x4 (please enter quantity of 4 to receive one disc for institutional use). Discounts apply for larger orders.

In case of queries regarding any of the above, please contact us.