ABOUT BOONAH
"Boonah" is an atmospheric, comfortable and roomy 1850s house on a large block adjoining the church.
It's a superb location — 5 minutes' walk to the river and town — and features a spacious garden.
Pets are welcome outside.
DESCRIPTION
The house is two storey, with the two main bedrooms on the ground floor (one with a double bed and the other with two singles) and two bedrooms / four single beds up a steep flight of carpeted steps in the attic. The rooms share a bathroom with bath & shower, and separate toilet. Linen & towels are provided.
The kitchen is in a split-level extension and a features oven, grill and cookers — all gas. There is also a kettle, microwave, fridge, freezer and an electric jug and a good range of cooking implements.
Heating is gas, electric radiator and (by prior arrangement) wood fired slow combustion heater. A large flat-screen television accesses digital free-to-air television. You may fold out a gate-leg table to work on in the pleasant sunroom. A washing machine and iron are available.
Things to note:
The house is yours to come and go as you wish and you may arrive & depart at any time.

There's no internet connection but there's very fast Telstra 3G/4G and Optus mobile broadband reception if you have an account. The town library (4 minutes' walk away) offers free internet upon registration, or the RSL Club has free internet as well, no signup or password required.

If you are using the beds in the attic please take care when coming down the steep steps (the small rubber duck is there to remind you to duck!).

The property is family-friendly however small children must be supervised when on the rear balcony due to the risk of them falling off. If you have pets we just ask that you ensure they don't come into the house nor do they disturb the neighbours please. Dogs can be tied up on the back verandah under shelter and a water dish is provided.


No smoking is permitted inside the house.
PRICES
In 2019, the price is $160 per night with a 2 night minimum for 1-3 people.
Additional occupants are $20 per night. (We prefer a maximum of 6 people but can accommodate 8 depending on circumstances.)
Prices may vary over Christmas and Easter holidays.
A $30 cleaning fee is charged regardless of how long you stay.
A deposit is payable in advance. Please contact us for a price if you're planning on staying a week or more.
AROUND TOWN
The town's post office, National Parks office and supermarket are a 5 minute walk down the main street. A beautiful loop-walk along the river (an off-leash area for dogs) begins at the end of the street and takes you past possible platypus viewing spots (best seen at dusk and dawn; or there's a Platypus Reserve a short drive out of town too: turn right off Delegate Road a couple of minutes after leaving town).
Next door to the cottage is the town's Anglican church, making Boonah ideal for wedding group accommodation in the Bombala region.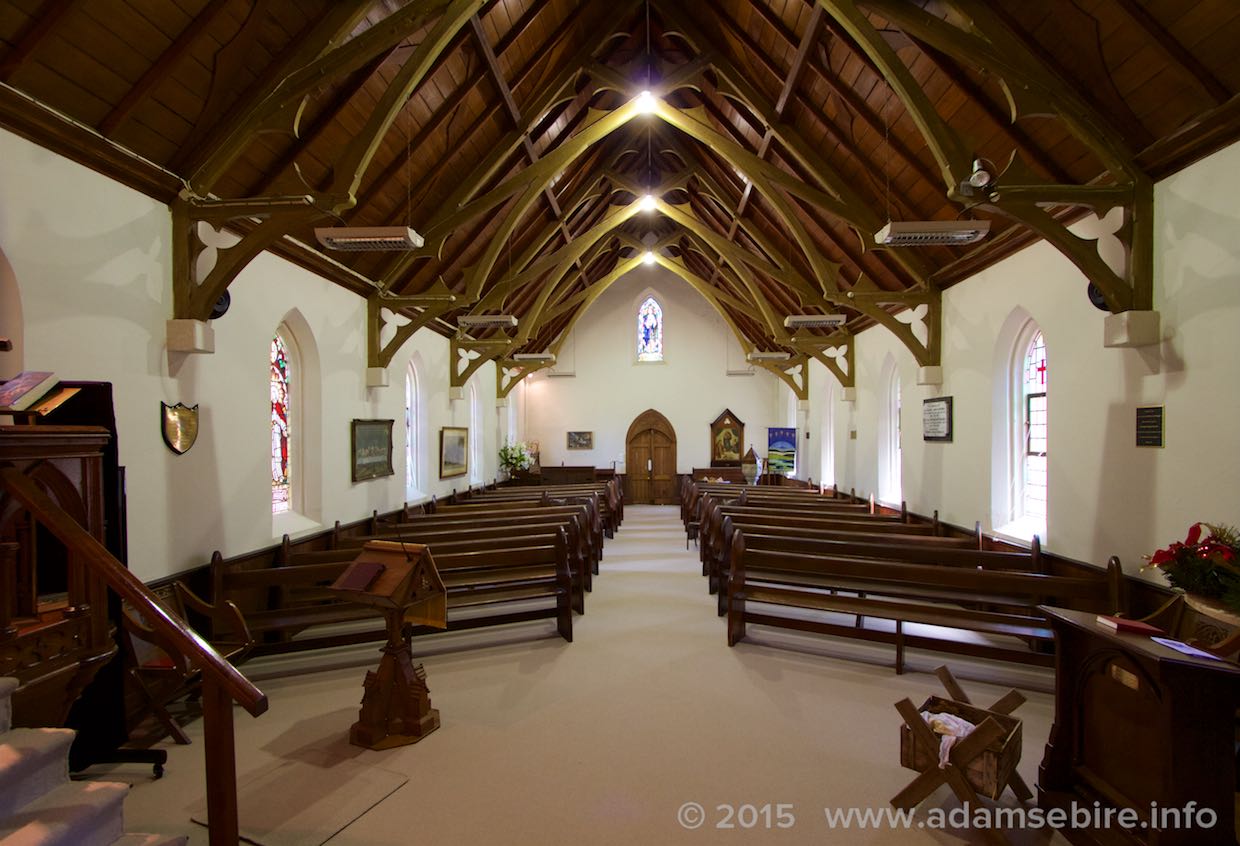 BOMBALA BACKGROUND
Bombala ("meeting of the waters" in the indigenous dialect) was proposed as Australia's capital in 1903 due to its geographical location halfway between Melbourne and Sydney. In the House of Representatives in October 1903, the bombastic King O'Malley declared:
'If ever there was a spot set apart by the Creator to be the capital of this great Australia — the pivot around which ... civilisation should revolve — it is Bombala ... I could almost see the Garden of Eden at Bombala. I could see Adam & Eve leaving after they had eaten of the Tree of Life — for the Tree of Life is growing there today'.
That never eventuated (it lost to Canberra 33 votes to 39), but today it's a charming and friendly little town with its main thoroughfare — "Maybe Street" — running parallel to the river.
GETTING HERE
Bombala is 2 hours' drive from Canberra, 1 hour from Cann River (Victoria) and 80 minutes from Cooma.
There is ample and spacious parking on the quiet street or in the leafy driveway. The town centre is only 5 minutes' walk or 1 minute's drive away.

NSW Trainlink run a service to and from Bombala Monday, Wednesday and Friday (connecting in Canberra with the train to/from Sydney). V/Line offer a coach from the railhead at Bairnsdale to & from Bombala en route to Canberra 2-3 times a week, with rail connections to Melbourne.
Regional Express flies to Cooma & Merimbula, the nearest commercial airports.
ENQUIRIES
Karren Sebire
Telephone: +61 (0)2 64587100
Email: karrensebire@gmail.com